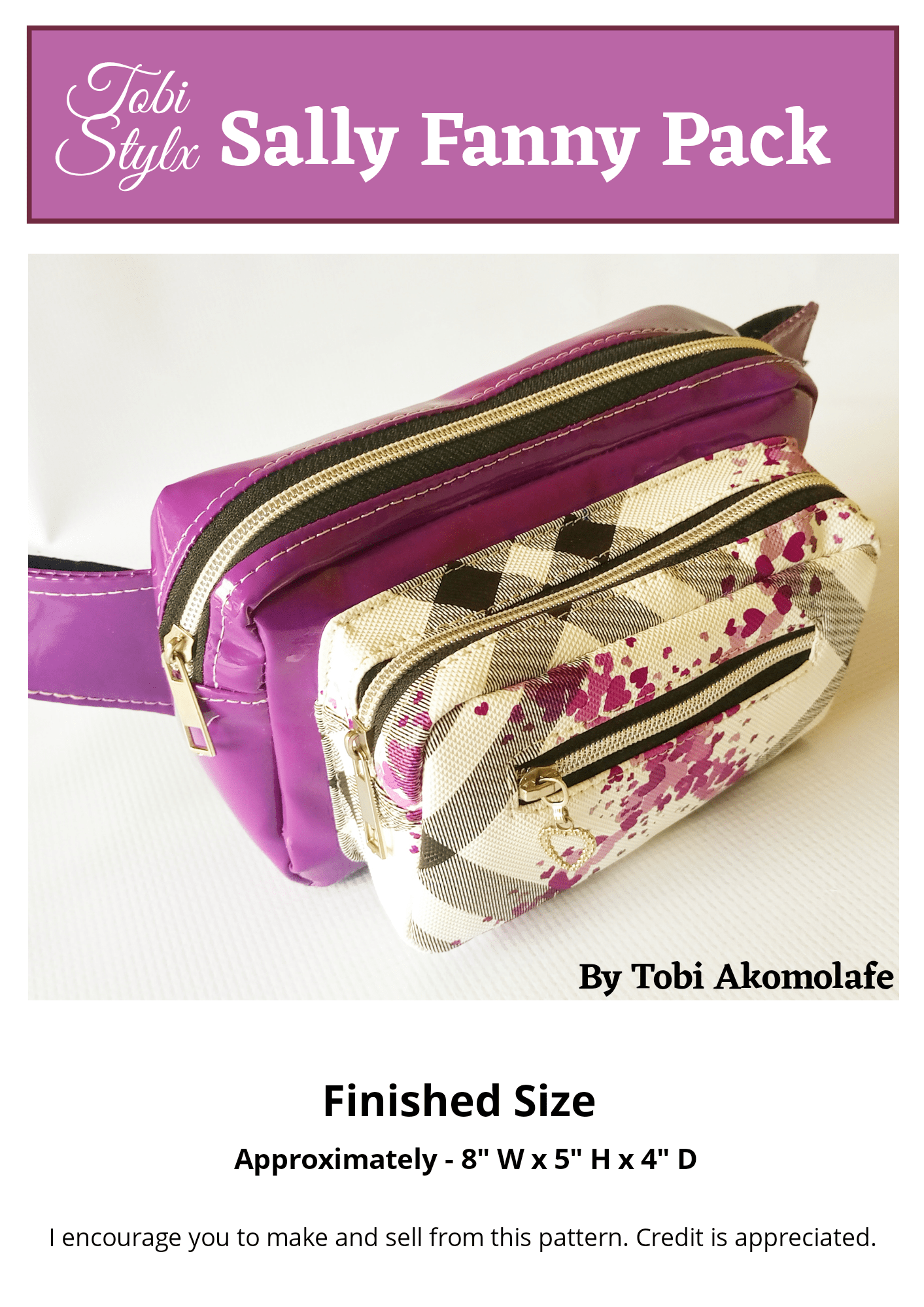 tobistylx

17 December 2020
The Sally Fanny Pack started as a request from my BFF Sally, hence its name "Sally Fanny Pack". She wanted a high-end boutique kind. I told her I could do it, and I'm glad she trusted me. When I completed this fanny pack, she was super excited that it came out so beautiful and the fact that she wears it everyday on all her outfits makes my heart giggle.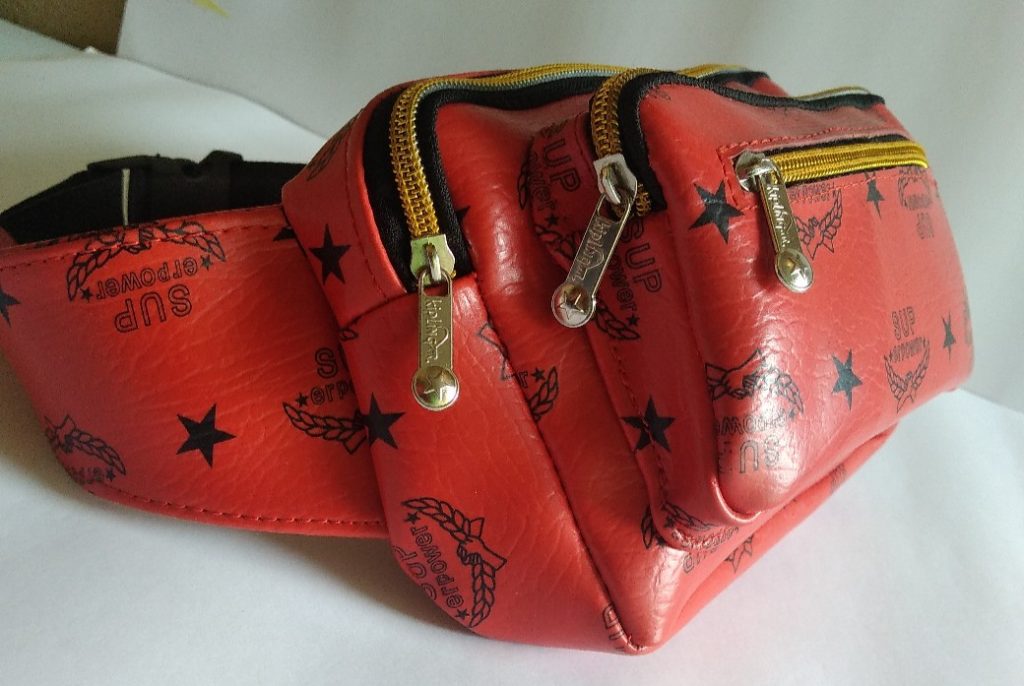 Even after making this bag for Sally I still didn't turn it into a commercial pattern until I got tons of requests to make this pattern available. So, I started the adventure of making my very first pattern, and I sent the first version to my testers. They all told me it wasn't ready for testing, and I worked more on making it understandable. After a series of intensive pattern construction, I can now truly call this a pattern.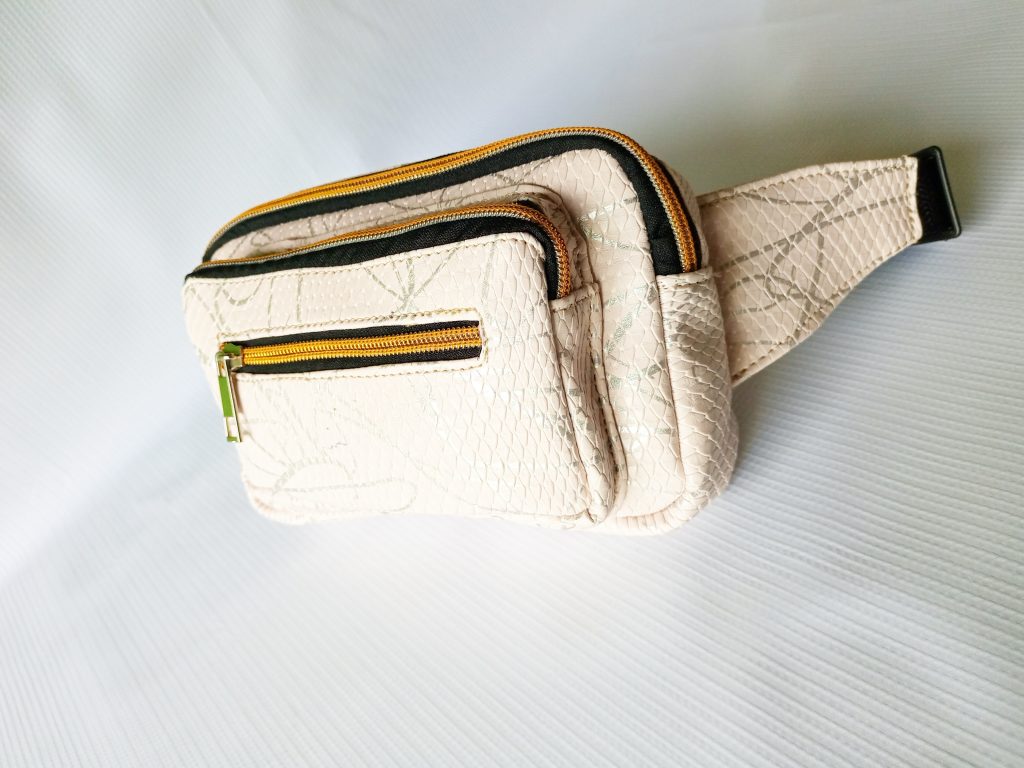 This is the first version I made for testing the pattern, but my pattern testers and I made a lot of adjustments to make it totally easy to work with. It has changed a lot from what it was.
Finished Size: 8"Width x 5"Height x 4"Deep.
MATERIALS:
Vinyl – 1/4 yard
Quilting Cotton for Lining – 1/4 yard
Pellon SF101 or Wovenfuse for Interfacing – 1/4 yard
#5 Continuous Zipper tape – 1 yard
1″ Webbing – 2 yards
1″ Parachute Buckle
1″ Plastic Strap adjuster
Binding Tape – 2 yards
I want to say a big fat "Thank you" to all my pattern testers. They worked with me to make the construction of the written instructions easier for you to work with. They made Sally Fanny Pack possible!
I'm so excited to let you see what my testers' bags look like. I hope you enjoy viewing all of them.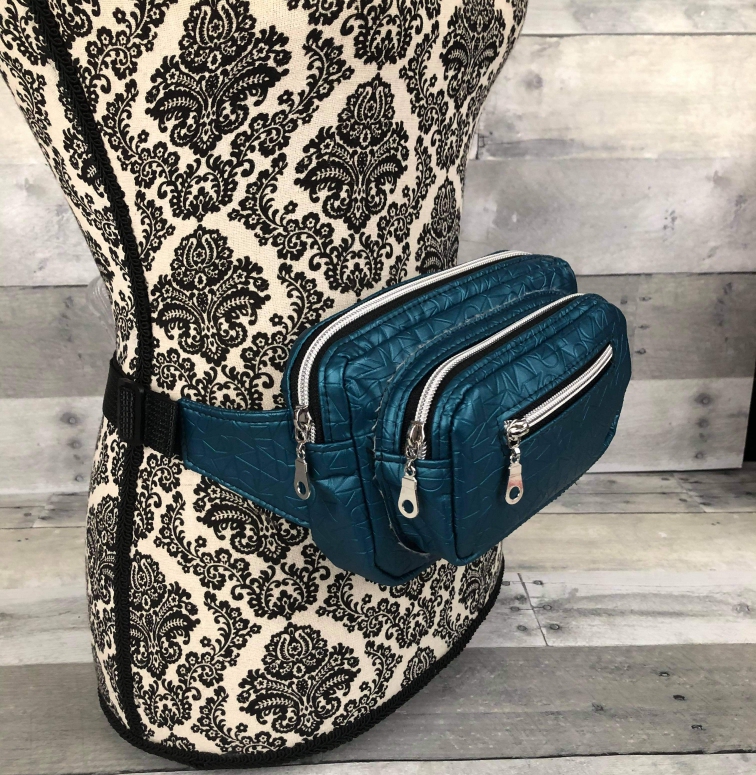 Katie modeled her Bag on a mannequin and that really bought out the beauty of the fanny pack.
"Beautiful work, Katie."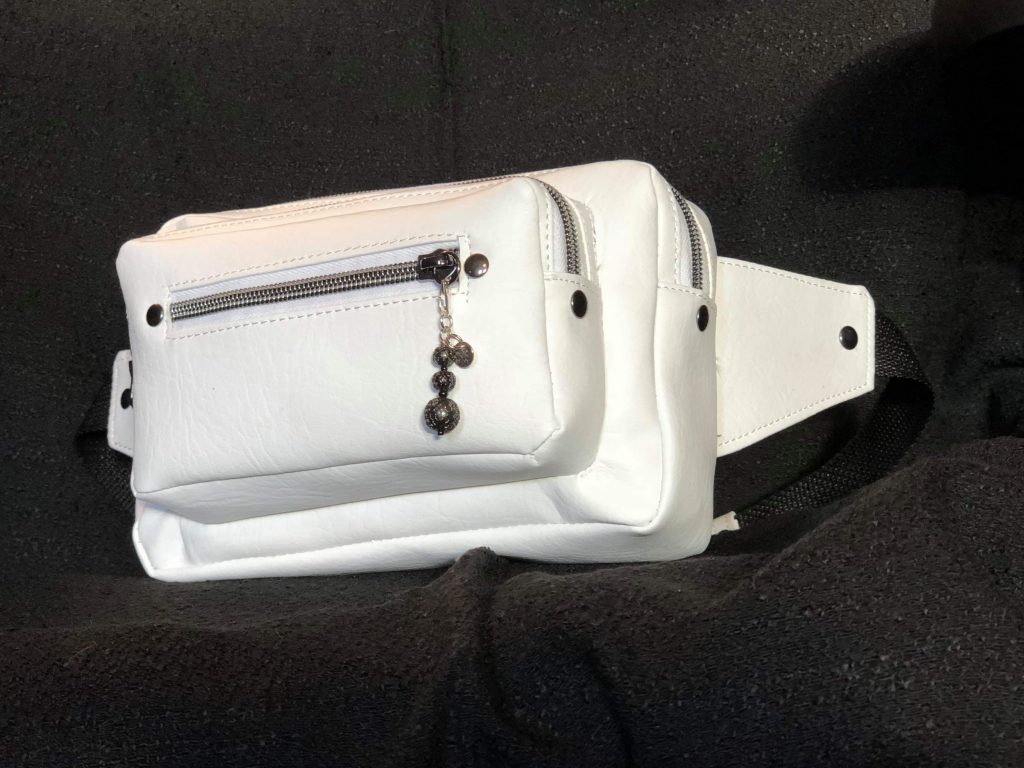 Tonya adorns her bag uniquely with some gorgeous hardware and turns out really great.
"Fantastic job, Tonya."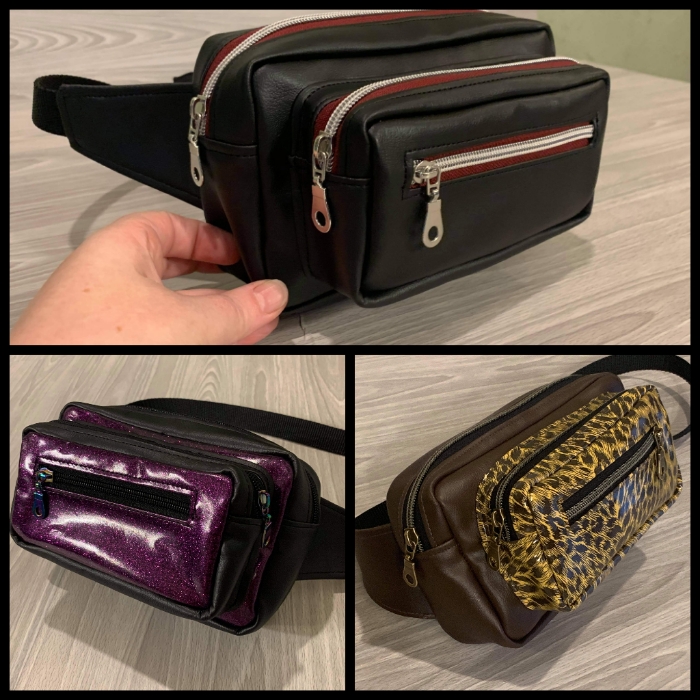 Renata made three of the bags and I love each of them, the materials she used are awesome.
"Fabulous choice, Renata."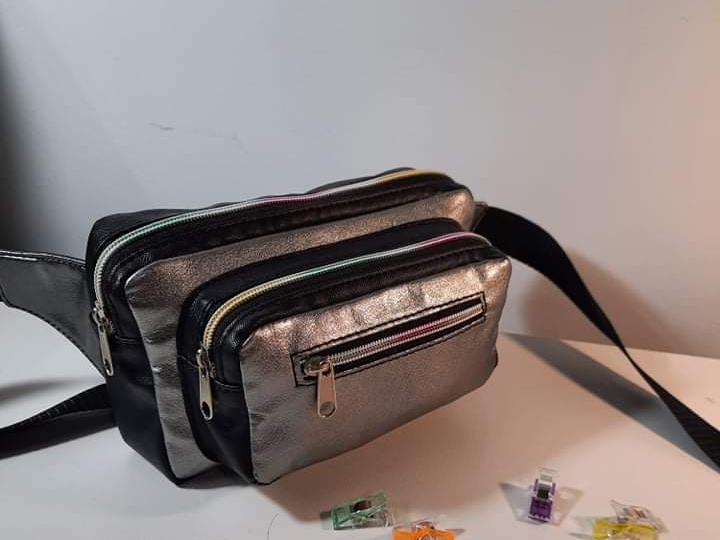 Andrea made her bag with beautiful vinyl that matches perfectly.
"Great job, Andrea"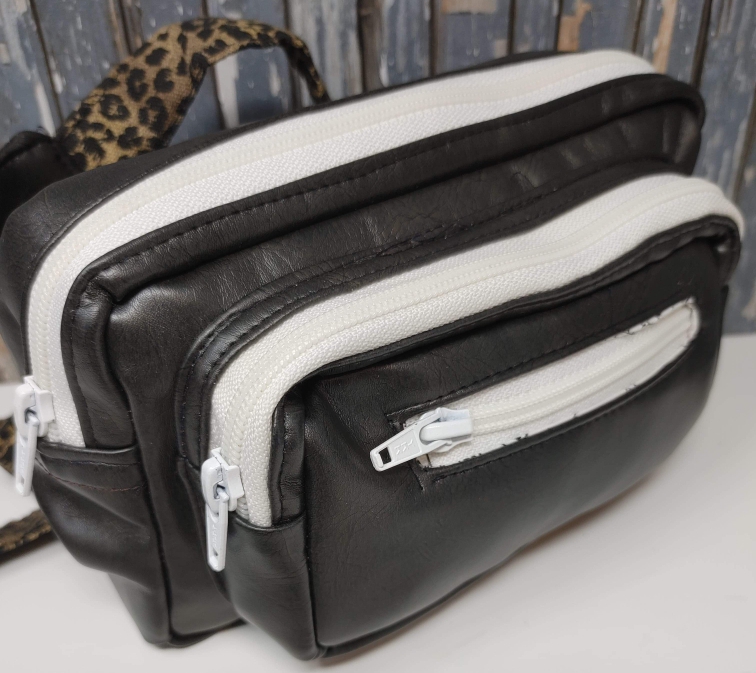 Sheila made her bag in Black and white and it really looks unisex. I love the colour combo.
"Great work, Sheila."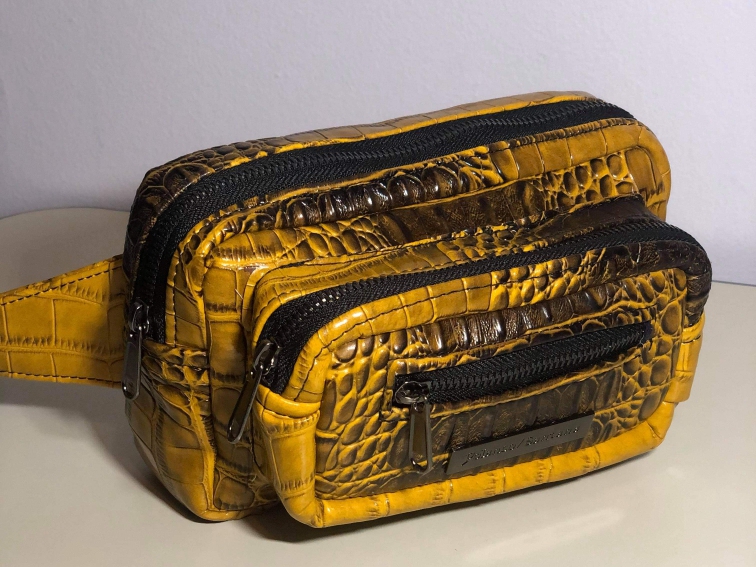 Julio used a mustard colour vinyl and that really brought out the beauty of this work.
"Brilliant choice, Julio."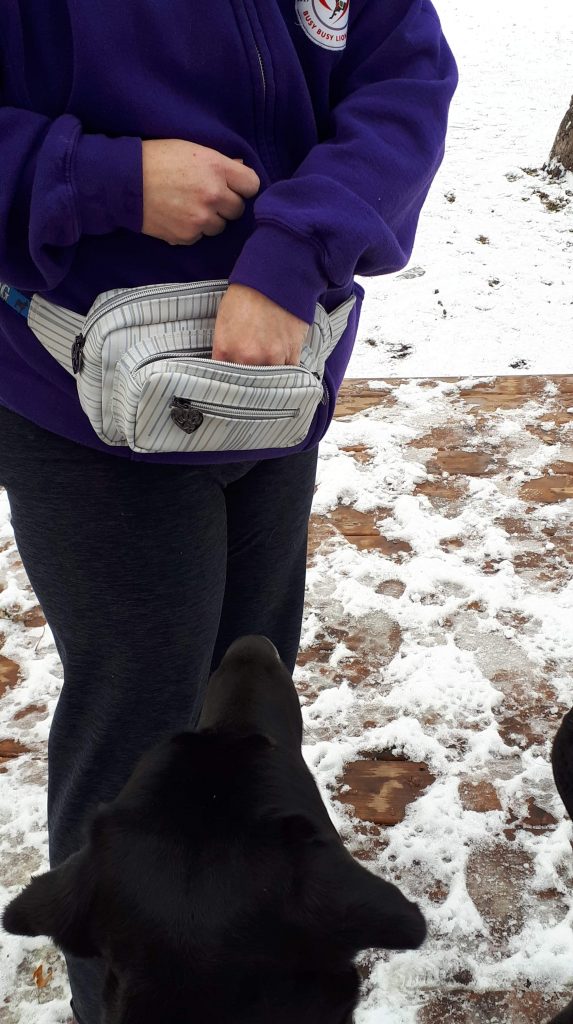 Missy made the bag for her Dog, This is really fun.
"Awesome work, Missy."
Thank you so much to all all my testers for all the amazing work they all put into this pattern. If you are interested in Sally Fanny Pack, Grab it in my Pattern shop right now.