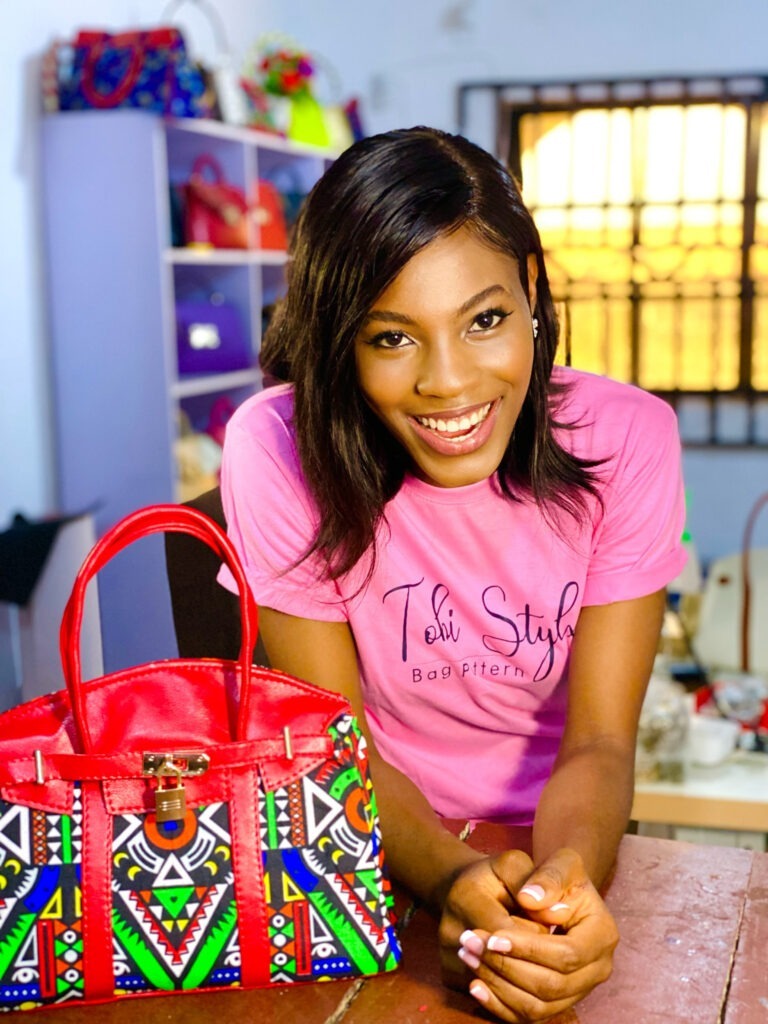 ABOUT TOBI AKOMOLAFE
I'm a passionate bag designer, and the founder of TobiStylx Fashion Brand, formerly Mcie Fashion. I've taught over 4,000 students through organized online free training and paid masterclasses. I've helped them build successful bag-making businesses to put a stop to joblessness and impact the world with our skills.
I started Tobistylx Bag Patterns to provide beautiful and easy-to-understand patterns to help sewists create stylish bags without stress. I have created 15 stylish sewing patterns, all of which are unique, chic, and easy to sew, our customers love them all and they don't hide their excitement about them, which is why we have been able to evolve in such a short period of time.
In addition to providing commercial patterns, I realized that this might not necessarily meet the need of everyone as some brands may need something unique to them, a design that is not available everywhere, and that is why I offer custom designs to brands, check out the info on this page
We have our support Facebook group, Tobistylx Bag Patterns to help, support and answer any and every questions that our customers might be having about our patterns.